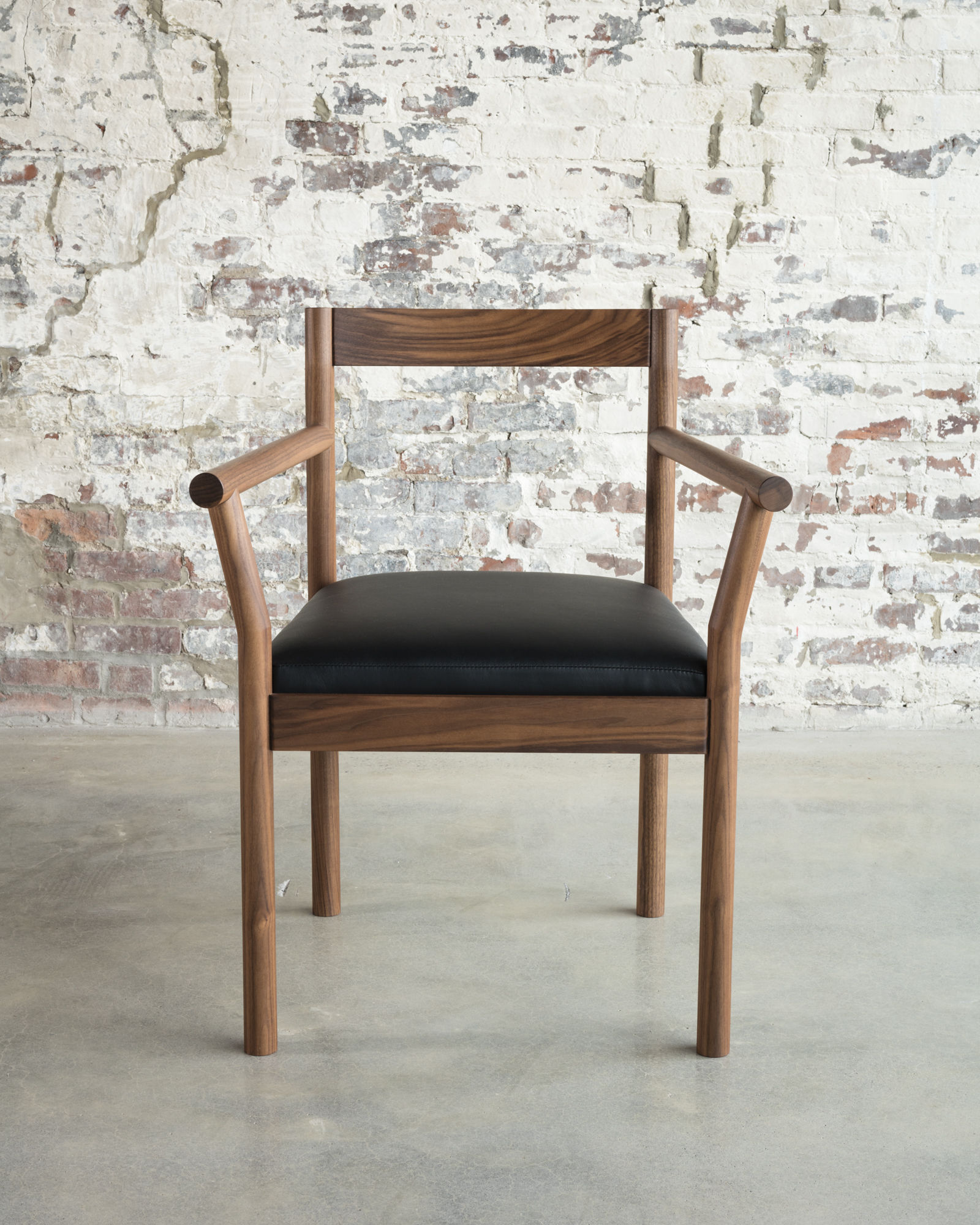 FEAST ARMCHAIR
Feast Armchair is a comfortable dining chair. It is designed along with the Feast side chairs to be a completed set. It pairs with our Feast dining table, but the simplicity makes it could fit other beautiful dining tables very well.
Materials: Walnut; Solid Brass, Black Leather Upholstery.
Dimensions: W25.5" x D22" x H32.5", Seat H18".